Resource Library – lubrication videos & documents
How-to Videos for automatic greasing systems and equipment
All FLO Components videos are hosted on YouTube.com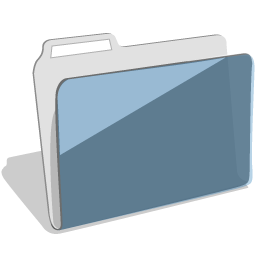 helpful documents on AUTO LUBE SYSTEMS & greasing equipment
Questions to Ask When Buying an Auto Lube System
Whether you know it as an automatic lubrication system (ALS), an autogreaser or a centralized grease lubrication system, an ALS automatically lubricates multiple points on a machine from a centralized pump/control unit which is mounted in an easily accessible location. However, there are several manufacturers offering automatic lubrication systems in the industry today, so when you're sourcing a system, it's important to make sure you're comparing apples to apples. Make sure you ask the questions in this Newsletter.
For a more detailed analysis, visit our page: Questions_To_Ask_For_Auto_Lube_System.
OOHSA ACT SEC Z432-04 Safeguarding Machinery, Item 14 Dealing with Maintenance & Lubrication
Hard-to-reach lubrication fittings present a major maintenance problem for the proper care of all types of machinery. Hidden or guarded lubrication fittings can lead to production downtime, higher operating and maintenance costs and the risk of personal injury to operators and employees. The Ontario Occupational Health and Safety Act and Canadian Standards Association section Z432-04 Safeguarding of Machinery, item 14 dealing with "Maintenance" states: "Machinery shall be designed to enable all routine adjustments, lubrication and maintenance to be carried out without removing the guard or disabling a safety device, and without extensive dismantling of machinery components." Here are some suggestions on how to deal with these issues.
Handling & Storing Grease
A few helpful hints about how to properly store and handle grease.
The Benefits of a Lube Audit
The unfortunate reality for most companies today is that the current in-plant lube program is not something that was proactively planned out and implemented. Instead, it was a piecemeal process, developed over many years over the life of the company through the addition of new equipment, processes and personnel. As a result, any number of problems can occur. A Lube Audit can help. Here are the basic steps to a Lube Audit and the results you can expect.
3 Ways To Fill a Grease Reservoir on an Autogreaser
Refilling the lube reservoir through the lid will result in possible contamination of the system and ultimately lead to system breakdowns and unnecessary repairs or replacement costs. Here are 3 ways to properly refill the reservoir, while maintaining system integrity.
5 Common Lubrication Mistakes
In a study conducted by a major component manufacturer, improper lubrication accounts for 53% of all bearing failures. Bearing failures are a major cause of equipment downtime and significant unnecessary maintenance costs. The majority of failures are caused by: contamination of bushings by dust, dirt and moisture; inadequate amounts of lubricant applied to bearings; or over-lubrication of key pivot points. 30 years of lubrication experience at FLO Components has shown us that there are 5 common lubrication mistakes.
Proper Steps for Filling a Lever Gun from Bulk Containers or Filler Pumps
For most companies, there comes a time when it becomes more economical to buy grease in bulk instead of cartridges. When you reach that point, these are the steps you'll need to know to modify your grease gun so you can fill it from bulk, as well as the procedures for filling the gun from a bulk container or filler pump.
Proper Steps/Procedure for a daily "Walk-around Inspection" on Auto Lube Systems
An Automatic Lubrication System will not replace your regular machine maintenance inspection. You still have to check for loose or damaged lines and make sure that everything is operating smoothly. Here we outline the proper steps or procedure you should follow for a daily "walk-around inspection" on any auto greaser, regardless of brand.
Spring Prepping your Auto Lube System
Spring is here, and as we gear up for the upcoming production season, let us not forget that our mobile equipment also needs some extra TLC to prepare for the long summer months. Here is a brief checklist of things you should do now to make sure your automatic lubrication system (ALS) operates properly throughout the summer.
Reasons for Using an Auto Lube System
What's the point of using an ALS? Here are 8 Reasons why you would use an Automatic Lubrication System.
Winter prepping your Auto Lube System
Whether or not you conduct regular maintenance inspections or "walk arounds", here is a brief checklist of things you should do now to make sure your automatic lubrication systems operate properly throughout the winter.
The Proper Way to Connect a Grease Gun to a Fitting
Here is a simple lube tip on the proper way to connect a grease gun to a fitting, as featured in this month's issue of Machinery and Equipment MRO Magazine.

Contact us us for more information or with any questions you may have.
———————— END OF LIBRARY PAGE ————————

Vogel automatic lubrication systems, parts & service
If you have older Vogel lubrication systems on your manufacturing equipment, on road truck or any kind of mining, paving, road-building or construction equipment, and you're looking for replacement parts, fittings or service, give FLO Components a call. We have Vogel lubrication pumps, pressure switches, piston distributors, controllers and timers in stock and are ready to service you.
————————– END OF VOGEL PAGE ————————

CIRCULATING OIL systems for every application
OIL DISTRIBUTION AND MONITORING
FLO's CircOil systems include a wide range of tailor-made and turnkey solutions for flow rates from 0.1 to 300 l/min.
Circulating Oil Lubrication Systems Optimize the lubrication and maintenance of your critical equipment… 
Machine Builders/Rebuilders & Metal Processing
Steel Mills
Cement & Aggregates
Pulp & Paper

Printing Machine

Open gears

Automotive press

Gear box

Grinding machine

Stamping machine

Milling machine

Steel mill

Rolling mill

Hot mill

Steel service centre

Cement mill

Raw mill

Concrete mill

Crusher

Ball mill
Download our Circulating Oil Lubrication Systems Brochure
*SKF is a registered trademark of the SKF Group

Contact us now with your application details. Based on your information, we will recommend the best Solution to meet your application's specific requirements.